Website Launch Women2030.org on International Women's Day 2018
Press for Progress: #HerStoryofChange
08.03.2018 |
---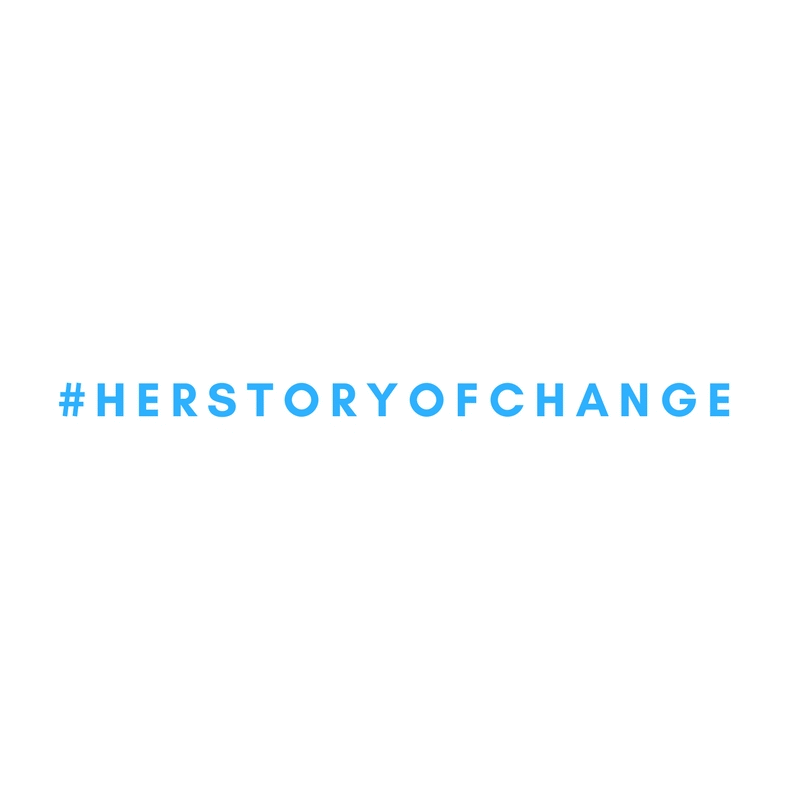 Today, on International Women's Day, we are launching the website for our gender equality and sustainable development initiative:
#women2030
! The international theme for 8th of March this year is "press for progress". As such we would like to share some stories of the brilliant womxn involved in #women2030, in other words #HerstoryOfChange.
To implement the Sustainable Development Goals with a gender equality lens,
our website
will aim to question structural inequality and entrenched gender roles.
The website will have training materials, a resource database, bottom-up gender disaggregated data, information about gender equality and the SDGs, guidelines for gender analysis, as well as policy and advocacy tools.
Together with our local partners we are building capacity, pressing for progress at local, regional and international level and bringing local issues to the global space.
My name is Mabel Agba and I am from Ghana. I work with The Development Institute where I support rural women and local communities to undertake forest conservation initiatives. I'm now focusing my efforts on women's empowerment and gender equality and how environmental issues impact on women. I know that we cannot separate women's issues from environmental issues.
I am driven by the need to support local women and to work together with them to come up with real solutions that address their needs. This is really what motivated me to join The Development Institute.
Every day in my work I see how we as women, we are strong, we are powerful, and we are system changers. As women, we do a lot; we take care of the home and we conserve our natural resources, and yet we often feel that we don't match up to men, even in my local context. Our culture teaches us that men are at the head and we are supposed to be the support net. We as women get to the stage where we don't really advocate for our needs and we don't take part in decision-making processes.
I have really been personally impacted by being part of #women2030 on women's empowerment in terms of how I see myself and my own confidence. A key moment for me was participating in global climate change negotiations where I took the stage to make an intervention, as part of the Women and Gender Constituency. It was incredibly eye-opening as it really boosted my confidence. It helped me to stand in front of people and feel that I have the capacity and that I can do it. I have the knowledge and I can also do the same thing that men are doing.
As we approach international women's day we know we cannot sit down for anybody to carve development pathways for us. We see a lot of the work that women are doing on the ground; we are working in agriculture, we are building resilience, and we are adapting to climate change. We are going to use international women's day as one of the platforms to celebrate women, our successes and victories. We are also still fighting for our struggles, so we are calling out to people today to come on board and support us in this fight.
| | |
| --- | --- |
| | A local partner of #women2030's gender expert organisation ALGA and a trainee in the Trainer of Trainer programme. |
| | A #women2030 gender expert and trainer of trainers, specifically focusing on gender equality and access to water. |
| | A #women2030 partner, who has carried out community gender assessments and is producing a shadow report on Albania's Voluntary National Review. |
| | One of #women2030's gender trainers, from India, working on communities' access to land and forest rights. |
| | A #women2030 gender trainer working specifically on environmental justice. |
| | A #women2030 gender trainer from Tunisia, who is an expert on gender equality and education. |
| | |

WECF team & our #women2030 partners

Engage with us on social media!
This project receives assistance of the European Union. The contents of this campaign are the sole responsibility of the #women2030's implementing partners and can in no way be taken to reflect the views of the
European Union
.
---
Related News
WECF at HLPF 2018
"While HLPF is a great space for feminist solidarity, networking, awareness raising and knowledge sharing of best practices, you cannot really shake the feeling of: are we really doing enough to achieve the Sustainable Development Goals?"
07.08.2018